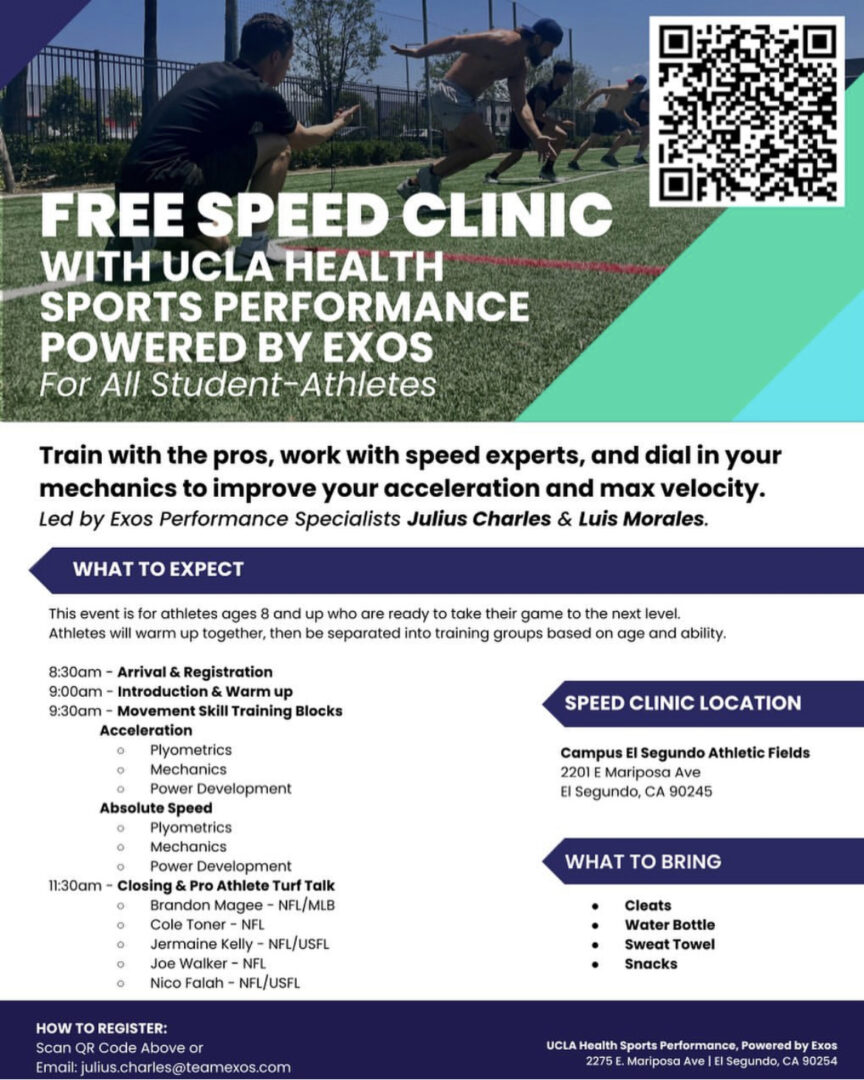 UCLA Health Sports Performance/EXOS SPEED CLINIC
Join the UCLA Sports Performance/EXOS for our first FREE speed clinic on July 22, 2023 from 9-12pm at the Campus El Segundo Athletic Field. This event is for student athletes ages 8 and above. You will work with EXOS and the top performance specialist and dial in your mechanics for acceleration and max velocity.
The goal with this speed clinic is to expose student athletes to the elite training that professional athletes are exposed to, while educating and having fun in a great environment. Register here today!
Event timeline:
8:30am- Participants will check in and fill out a waiver
9am- Introduction and warm up
9:30am- Begin movement skill (acceleration & absolute speed)
11:30am- Closing and turf talk with the pros
What to Bring:
Cleats
Water
Sweat towel
Snacks
For more information, contact Julius Charles, Exos Performance Specialist, at julius.charles@teamexos.com.