Southern California's Annual Youth Leadership Summit for High School Students with Disabilities
The Youth Leadership Summit is a five-day leadership program from July 16-21 for students with disabilities, held at Cal Poly Pomona University.
Attendees will learn advocacy and leadership skills from alumni and professionals with disabilities and create a "Personal Futures Plan" to help reach their future education, independent living, and career goals.
Attendees will interact with leaders with disabilities, which may include celebrities, politicians, entertainers, and other adult role models with disabilities. Participants also make lifelong friendships with other Southern California attendees and have mentorship opportunities with alumni.
There is no COST for the students to attend. They must fill out an application to be considered.
Click here to view flyer for details.
Women's Fire Camp
The Women's Fire Alliance is collaborating with El Camino Fire Academy to put on a Women's Fire Camp June 3-4. The camp is for students ages 16+ and will run for two days from 8am-5pm each day.
This is a rigorous camp. Be prepared to participate hands on with firefighter equipment, professional firefighters, and perform a Biddle Physical Ability Test. RSVP here!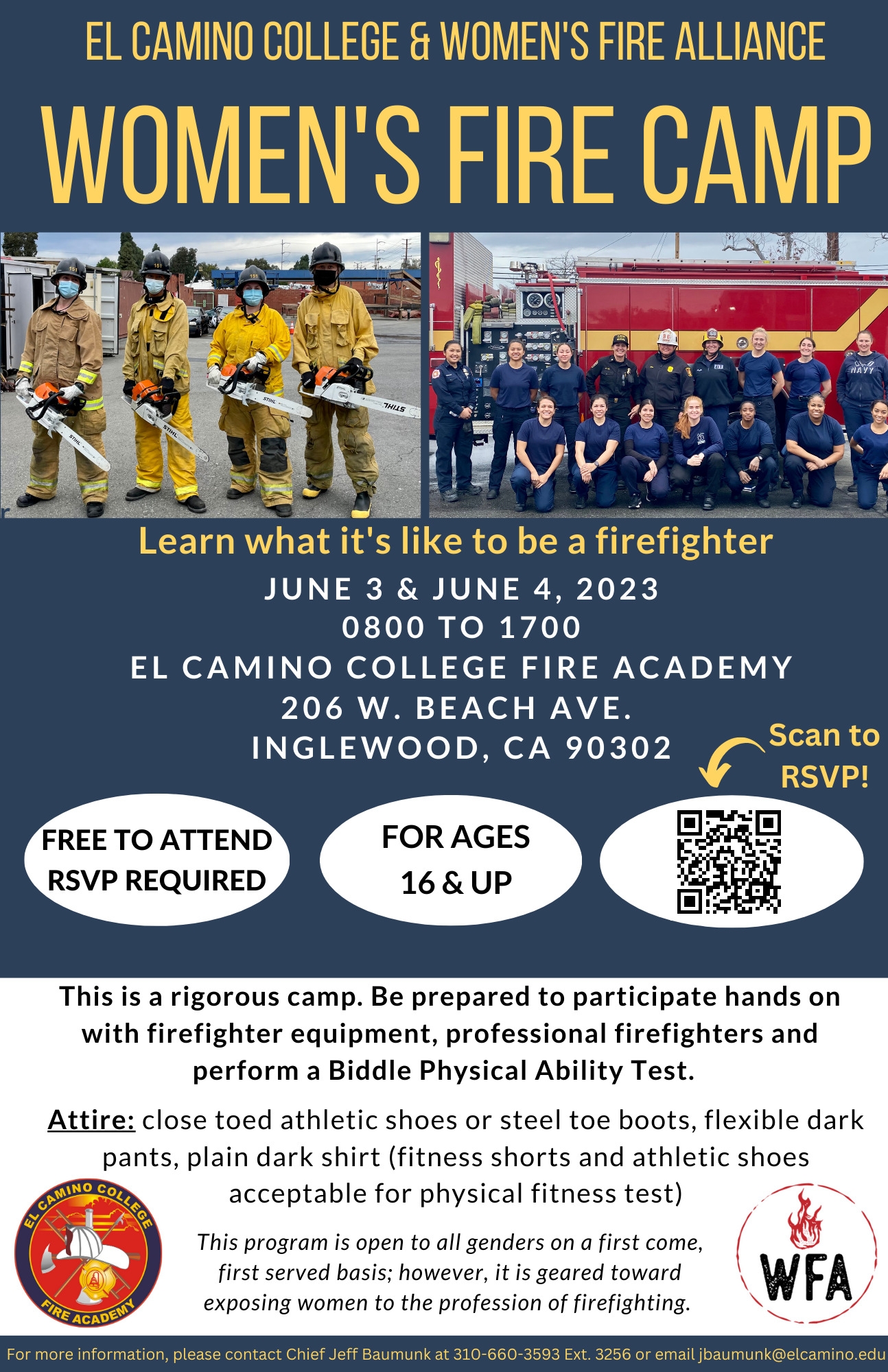 If you have any questions please contact Ms. Crissel Rodriguez, Director of Real World Learning, at crodriguez@davincischools.org.